Study complete
About this study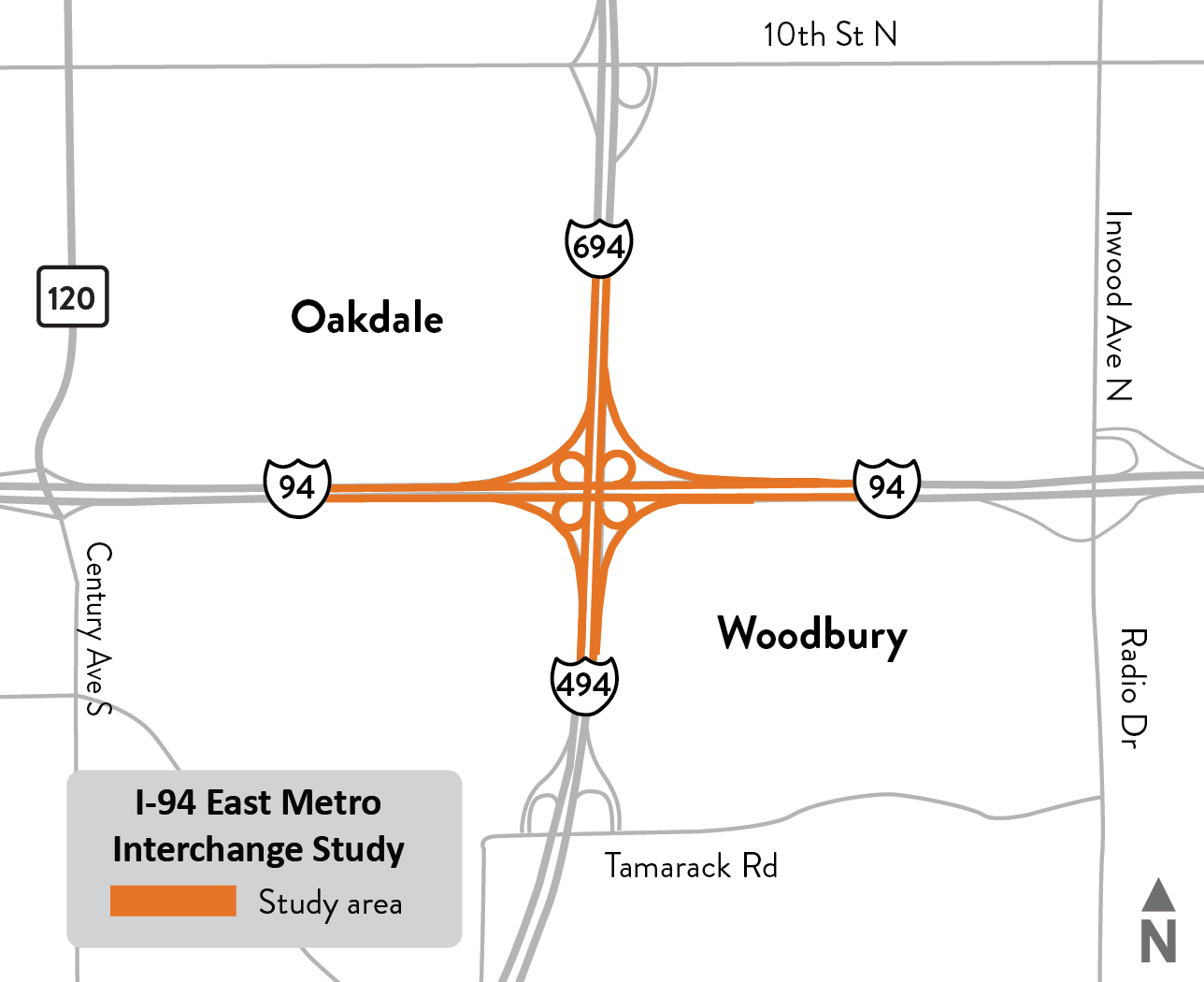 The I-94 East Metro interchange study in Woodbury, Oakdale and surrounding area focused on finding the long-term vision for the interchange while ensuring that other projects in the interchange area were compatible with that vision.
I-94 is a major east-west interstate route connecting Montana to Michigan. In the study area, I-94 carries traffic between the eastern suburbs and Wisconsin. The I-94 east metro interchange connects I-94 with I-494 and I-694. I-494 and I-694 serve as a bypass around the Twin Cities area. The bypass allows traffic to avoid the congestion through St. Paul and Minneapolis. I-694 serves as the freight bypass route around the Twin Cities.
MnDOT reconstructed the east metro I-94 interchange to address deteriorated bridges and pavement. This project work also included low cost safety and capacity improvements. However, this work only addresses short-term condition issues. A long-term plan is needed for broader capacity and safety issues at the interchange.
Summary of work
Collaborated with community residents, businesses, elected officials, motorists, freight and other stakeholders to gain better understanding of the community and user needs and how they envision the interchange in the future
Identified interim construction options for the interchange
Ensured other projects in the interchange area aligned with the long-term vision