Study complete
About this study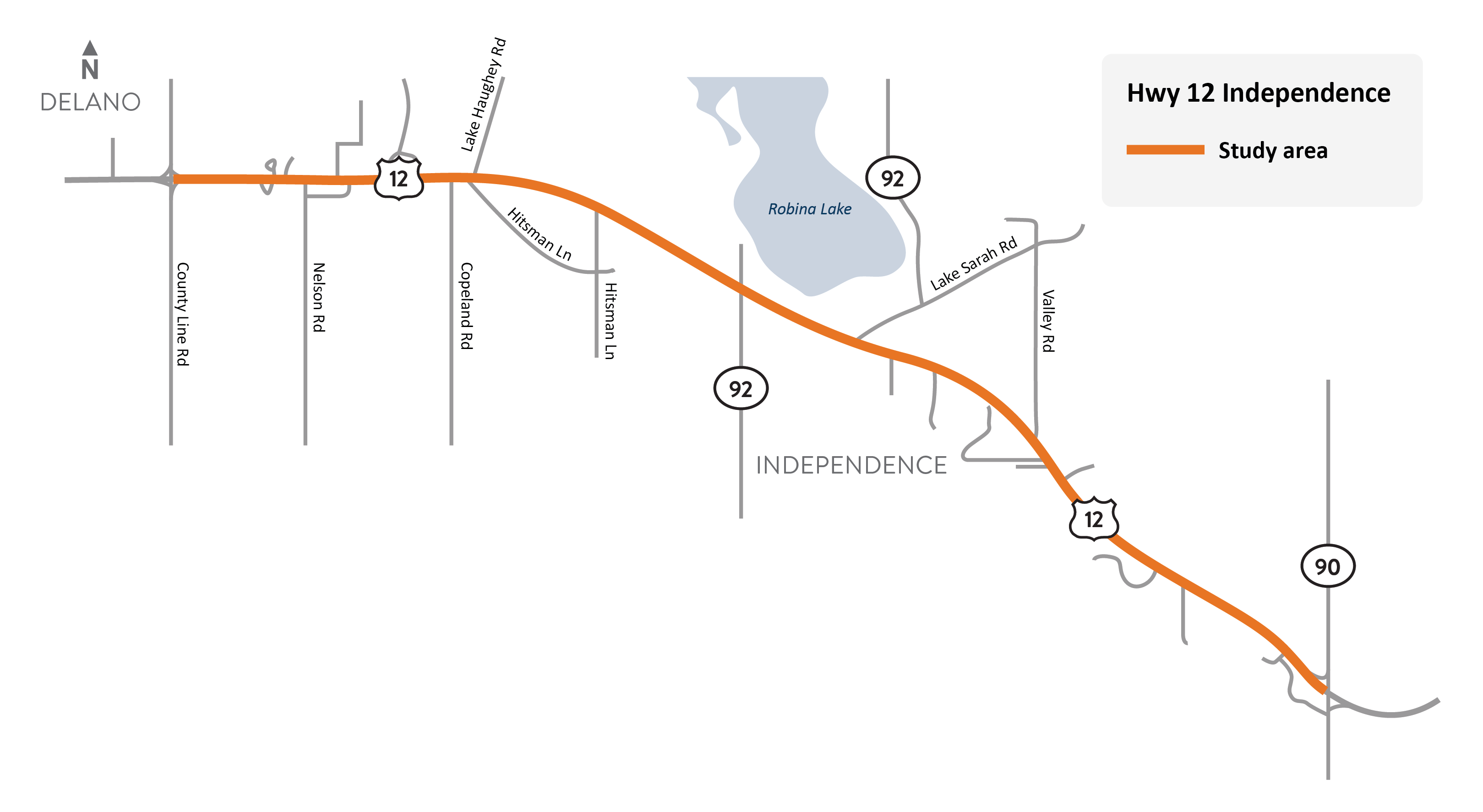 The study explored options to improve safety on Hwy 12 between Hennepin Co. Rd. 90 in Independence and Co. Line Rd. in Delano.
Summary of work
The existing conditions of Hwy 12 were being studied because of the high crash history on Hwy 12 within the City of Independence. This determines if road improvements could aid in reducing crashes.
To begin the process, a study was completed which pinpointed the traffic problems. These problems become the guideline that future projects need to address.
Before various options could be chosen to address these problems, a custom scoring system was developed. This assured that the options were graded against criteria that is customized to the project and met its specific needs.
Purpose and Need: This official report, called the "Purpose and Need Statement" explains why MnDOT was undertaking a project and its main objectives. The "need" identifies the problems to be addressed. The "purpose" broadly states the expected results.

The primary purpose is to improve vehicular safety.
The secondary purpose is to improve drive times which currently experiences high rush hour delays.

Scoring criteria: This scoring system was customized to the project area and its needs. The design options were graded against one another. The criteria fell into these categories:

Vehicle Safety
Vehicle Mobility (Drive time)
Property Impacts
Wetlands
Recreational Impacts
Cost