About this study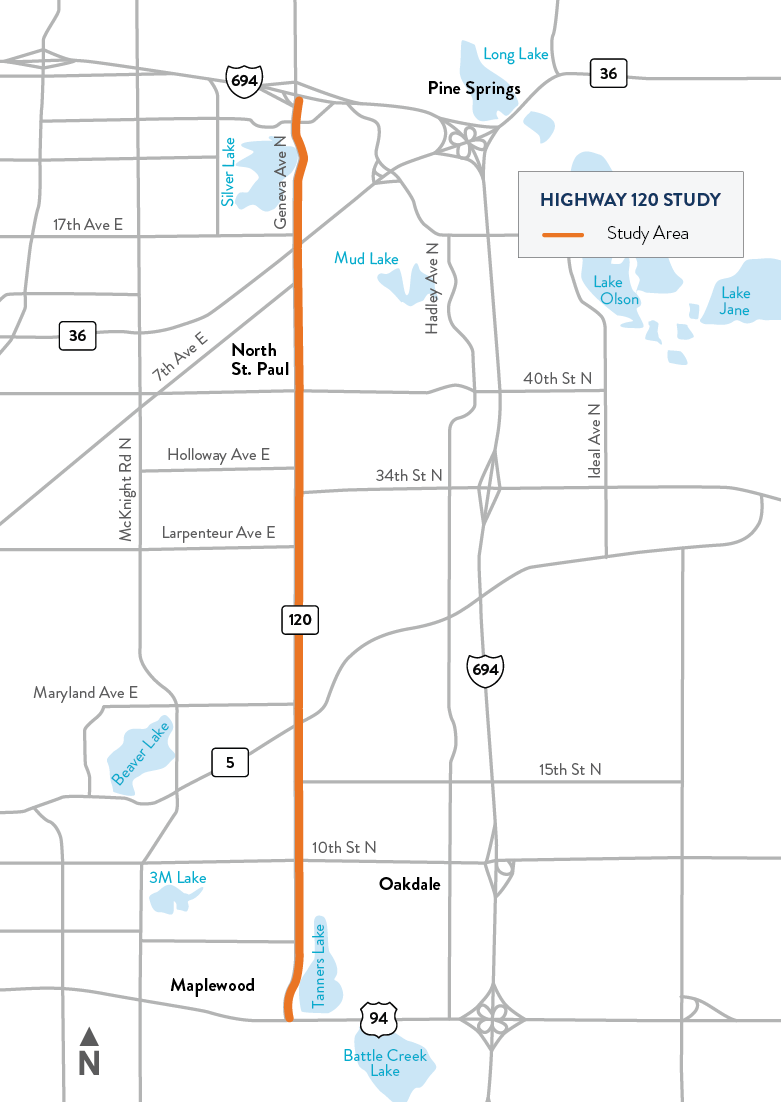 Hwy 120/Century Ave. between I-94 in Maplewood and I-694 in Oakdale is a six mile connector road for area residents, students, commuters and businesses. The pavement in this area is getting old and is scheduled to be repaired in a few years. At the same time, we are looking at other improvements that will help address safety issues and other concerns in this area. This study will identify issues, priorities and environmental concerns on this section of the highway. This proactive approach will allow us to develop a future vision for the needed transportation improvements while being mindful of the potential impacts to the community and environment.
Summary of work
Engage stakeholders and community members through the public involvement process
Review the existing conditions of the highway
Identify improvements and evaluate how well they solve the identified issues
Pinpoint issues that should be improved
Study timeline
Summer 2020 to spring 2021: Identify the corridor problems and considerations
Summer 2021: Identify potential solutions
Summer 2021 to spring 2022: Evaluate potential solutions
Summer 2022 to early 2024: Study findings and completion
There will be ongoing public engagement during the study.