Sign up for project email updates
About this project
Summary of work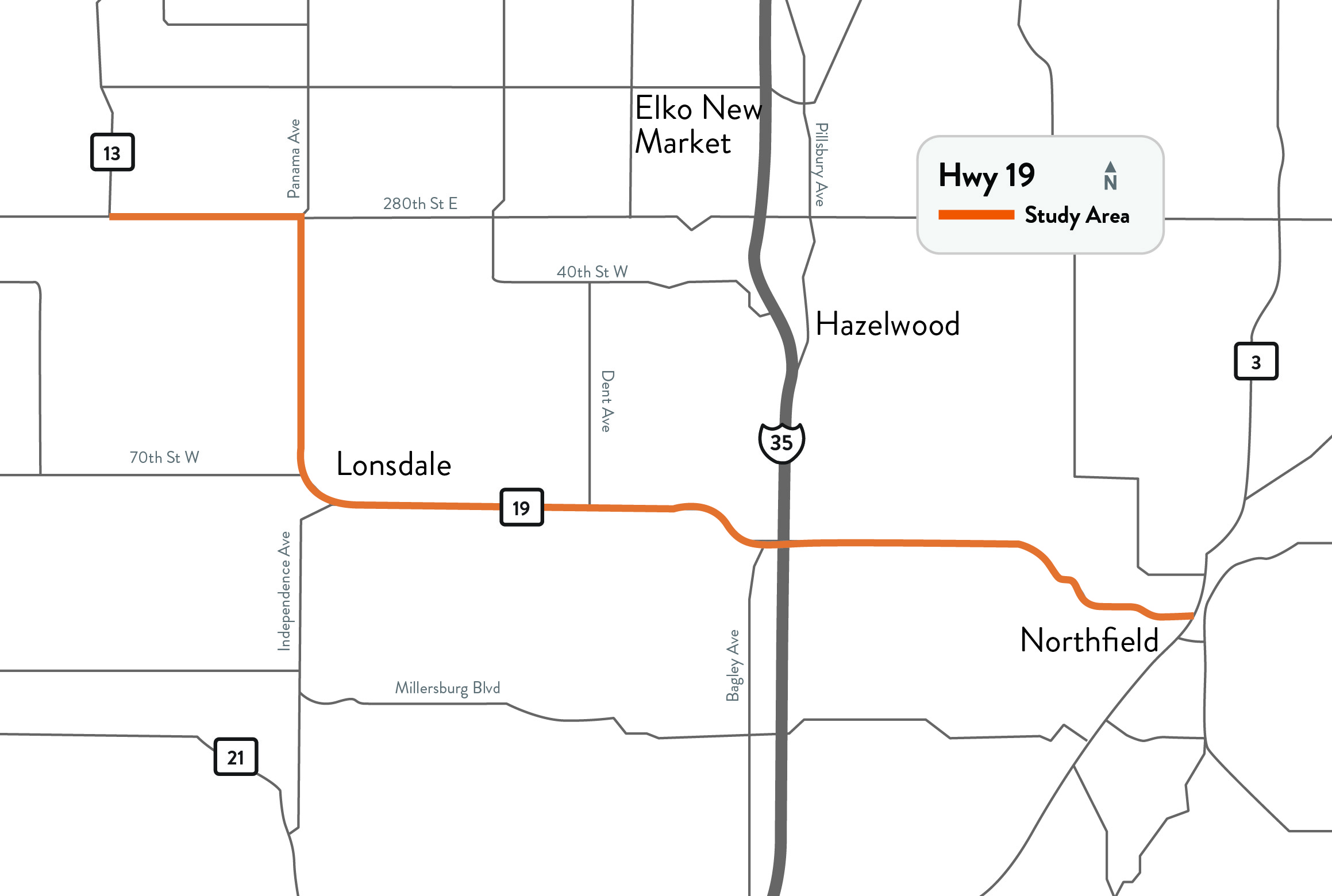 MnDOT is conducting a study on Hwy 19 to prepare for mill and overlay improvements that will take place from 2027 to 2030. Mill and overlay projects remove the top few inches of the roadway pavement and replace it with new pavement on the top. Additionally, fixes to drainage infrastructure such as culverts can be made. MnDOT is also considering some other improvements, such as turn lanes, guardrail, lighting, and snow fences.
Through public engagement, data collection, and analysis, MnDOT has identified other corridor problems that may be addressed by the mill and overlay project or may be considered for future improvements by MnDOT and study partners. Concepts for these areas, primarily at intersections and sidewalk/trail improvements, have been developed. MnDOT is seeking public input on these concepts at open house meetings in April and May 2023.
This study is being done in collaboration with the Co. Rd. 2 roundabout study in Lonsdale and the frontage roads and the I-35 Interchange ramp project led by Rice County.
No funding has been identified for the concept improvements.
Two public meetings occurred in the spring of 2023. Detailed information can be found in the meetings tab.