Summary of work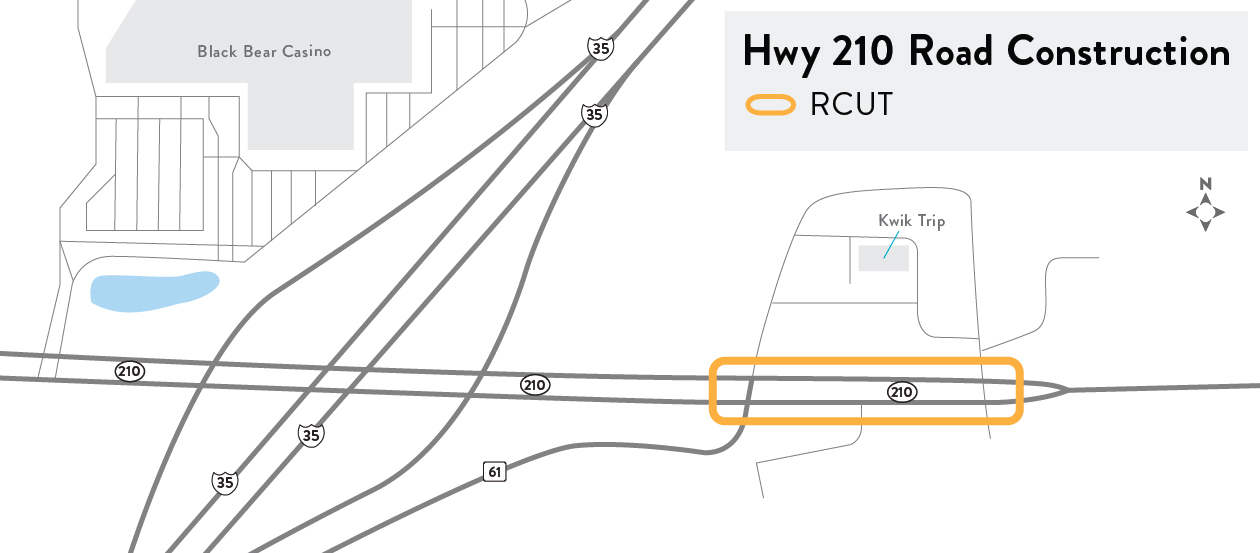 Carlton County plans to build a new government building known as the Carlton County Justice Center. The new government building will increase traffic volumes and decrease mobility at the intersection of Hwy 210 and Hwy 61, located west of Carlton and east of Black Bear Casino/I-35. This intersection will be reconstructed as a reduced conflict intersection to accommodate the increased volumes and increase mobility.
Please visit the Carlton County Justice Center website.
The project falls within the boundaries of Carlton County and Twin Lakes Township.