MnPASS News Releases
Check current construction for the latest information on highway construction projects.
General News
No In-person Office Hours due to COVID-19
Following guidance from state health officials and to prevent further spread of COVID-19, in-person customer service for MnPASS is unavailable until further notice.
The MnPASS Team is still available by phone, email or chat to assist with MnPASS questions, enrollment or any other customer needs.
Any new/replacement tags or dual lock tabs will be sent via mail, please allow 3-5 business days to receive.
Returning tags which have been replaced, or if you close your account, must be mailed to the Customer Service Center in Golden Valley.
Thank you for your understanding.
MnPASS Electric Vehicle Incentive
MnDOT has a pilot program to encourage people to consider buying and driving an electric vehicle in order to help reduce carbon pollution. Part of the Pathways to Decarbonizing Transportation, this three year pilot program addresses a larger goal of trying to get more electric vehicles on the road in Minnesota by giving MnPASS toll credits to people who purchase or lease a new or used electric vehicle between November 1, 2019 and October 31, 2022. The MnPASS incentive is geared toward people who do not already own an electric vehicle, or who are perhaps on the fence about purchasing. It is intended to encourage those who are thinking about purchasing or leasing a vehicle to choose an electric vehicle or a plug-in hybrid electric vehicle. Note: you will need to have or open a MnPASS account including all minimum balances and fees, as applicable, in order to receive MnPASS credit. Only one credit per account.
How it works
Purchase or lease a new or used battery electric or plug-in hybrid motor vehicle between November 1, 2019 and October 31, 2022. (Not valid for electric motorcycles. Motorcycles are always free on MnPASS lanes.)
Open a MnPASS account, if you don't have one, and pay initial minimum prepaid amount of $25, plus the cost of your MnPASS tag, if applicable.
Verify proof of purchase, proof of lease or title transfer with the MnPASS Customer Service Center. (Paperwork must include make and model.)

Note: Due to COVID-19, verifying proof of purchase or lease will be done via phone and email—no in-person transactions at this time.

Receive a one-time credit per account to pay toll charges for using MnPASS lanes.
Battery electric vehicles receive a one-time MnPASS credit of $250.
Plug-in hybrid electric vehicle receive a one-time MnPASS credit of $125.
MnPASS credits do not expire unless the account is closed. All other MnPASS terms of agreement apply.
Credit is available one time only per account.
For More Information
Contact MnPASS Customer Service Center or call 1-866-397-4334.
Extended Customer Service Center Hours (for Phone, Chat, Email)
We have added hours to the beginning and end of the work day so that MnPASS customers can phone, chat or email and reach an actual person early and late in their commute. Contact us for more information.
Can I use my MnPASS tag on toll roads in other states?
Not yet, but soon! MnDOT is working with the E-ZPass Group to become interoperable with the toll systems in the northeast region of the U.S., including the Illinois I-PASS system, during the summer of 2021. At that time, MnDOT will begin offering a single E-ZPass interoperable tag to all new customers, and existing MnPASS customers will have the option to trade in their existing tag for a new interoperable tag. These interoperable tags will enable MnPASS customers to use the other E-ZPass toll systems and vice versa.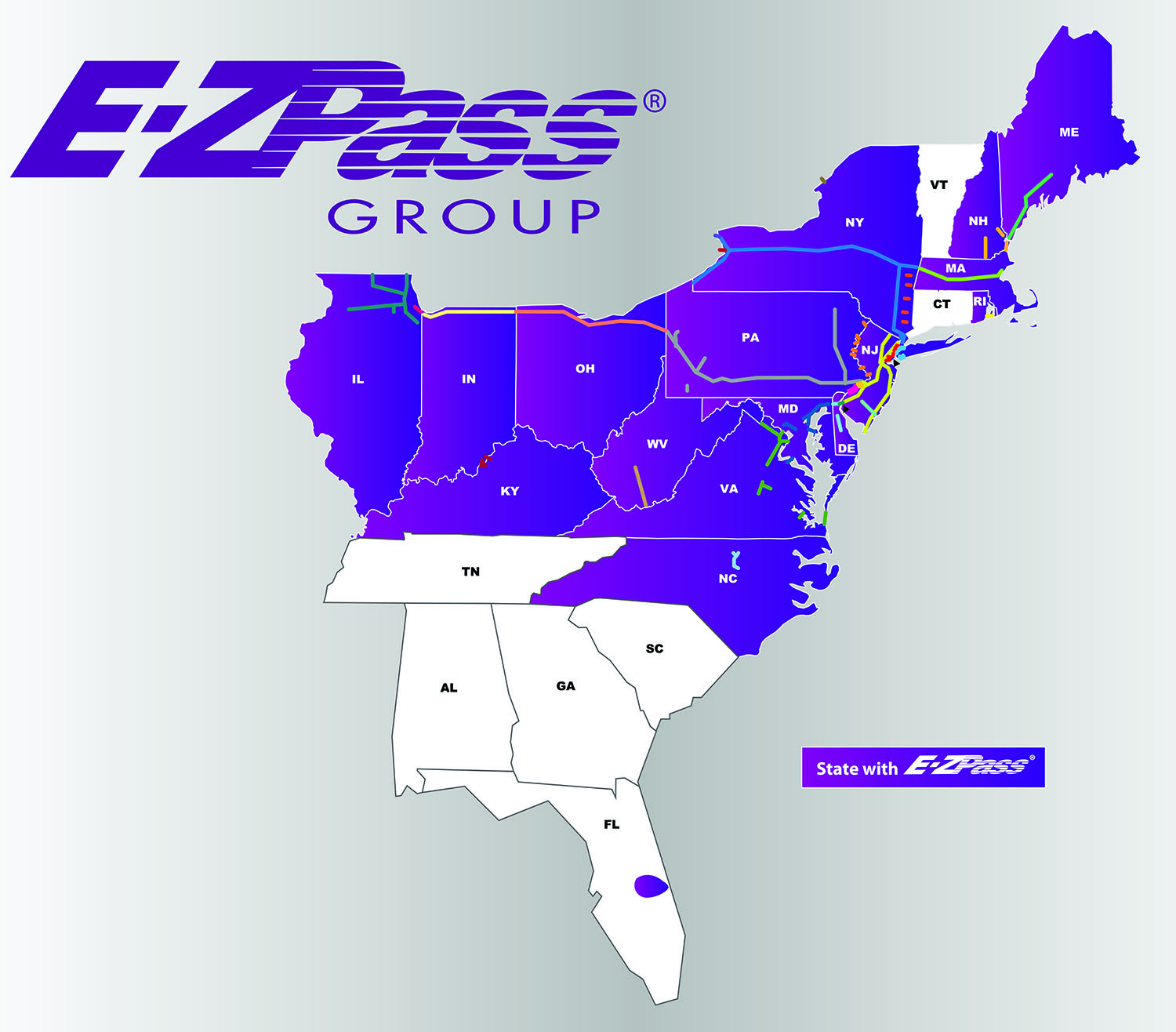 MnPASS customers can use a MnPASS tag to park at MSP Airport
You can use one device to drive in the MnPASS lanes and to lift the gate arms at some Minneapolis St. Paul Airport (MSP) parking facilities. MnPASS customers can use their MnPASS tag, either sticker tag or switchable, to enter and exit parking facilities at MSP Airport with a valid ZipPass account (you need both MnPASS and ZipPass accounts). A ZipPass is a device that is used to activate the entry arms in the ePark Elite facilities. It is placed on the vehicle's dashboard. When motorists pull into an entry lane it communicates with an overhead receiver, which then activates the entry gate. (ZipPass alone cannot be used to drive in the MnPASS lanes during peak travel times.)
Participating MSP parking facilities include:
Terminal 1-Lindbergh — Daily and Hourly
Terminal 2-Humphrey — Daily and Hourly
The Quick Ride Ramp at Terminal 1-Lindbergh
The MnPASS and ZipPass accounts are separate accounts and fees cannot be combined. Motorists must have a MnPASS account, a MnPASS tag and a ZipPass account to take advantage of the partnership.
If motorists drive in the MnPASS lanes during peak travel times without a MnPASS tag, they are subject to a citation and fine up to $300.
MnPASS customers can create a ZipPass account on the MnPASS partnership web page.
MnPASS telematics transponder tags discontinued. Use new MnPASS tag.
Telematics transponders were discontinued on June 30, 2017. If you are using a telematics tag to drive in the MnPASS lane during tolling hours, you risk getting a citation from Minnesota State Patrol. If a state trooper sees a motorist using a telematics transponder to drive in the MnPASS lane, the old tag will be confiscated and the driver may receive a citation up to $300. MnPASS customers should return old telematics tag(s) as soon as possible. If your transponder has been lost or if you have not received a new MnPASS tag, please call the MnPASS Customer Service Center at 1-866-397-4334 and speak with a representative.