About this project
Update
Hwy 61 traffic reopened on the northbound bridge Sept. 5, 2023. Crews replaced the northbound bridge in 2023 and will replace the southbound bridge over Withers Harbor Drive in Red Wing in 2024.
Summary of work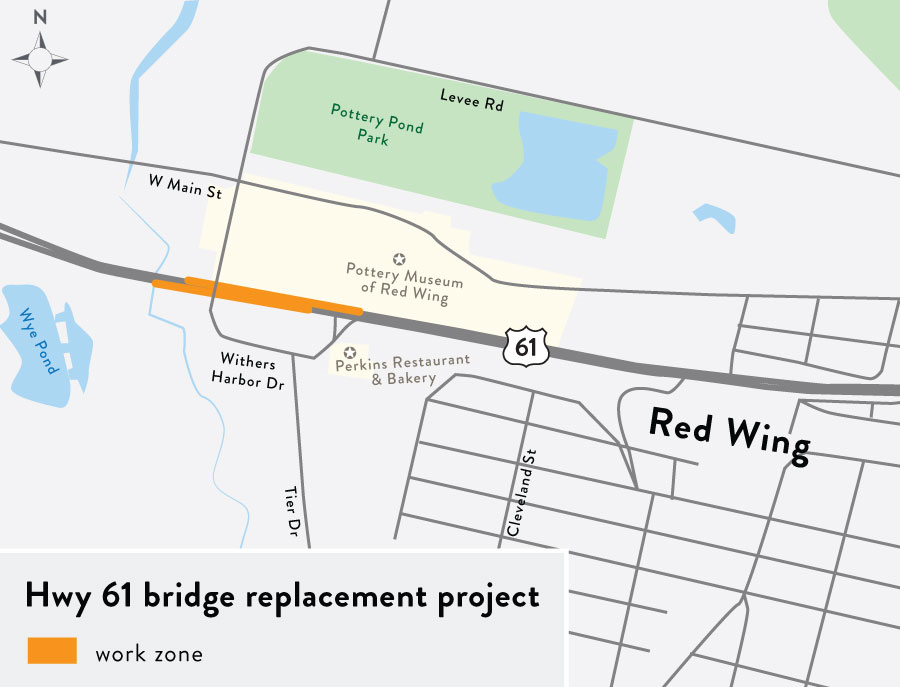 Construction started April 17, 2023 to replace the two bridges at Withers Harbor Dr. in Red Wing. The project is scheduled to be completed in 2024.
Replace the Hwy 61 bridge over Withers Harbor Dr. and Hay Creek in Red Wing.
Reconstruct the approaches to the bridge from Bench St. to Withers Harbor Dr. and make other road improvements.