About this project
Sept. 26, 2023 meeting
Join the project team to learn more about the Hwy 58/Co. Rd. 9 roundabout project. Stop by at any time as there will not be a formal presentation.
Date: Tuesday, Sept. 26
Time: 4:30-6:30 p.m.
Location: Goodhue Lions Community Center (105 Broadway St., Goodhue, MN)
Materials will be on display about the plans and the traffic detour. If you have comments about them, you can submit them through this form or contact the project team directly.
MnDOT invites and encourages participation by all. If you need an ASL, a foreign language interpreter or other reasonable accommodation, or need documents in an alternative format (such as braille or large print) for this email or event, please email your request to Janet Miller at ADArequest.dot@state.mn.us or call 651-366-4720.
Summary of work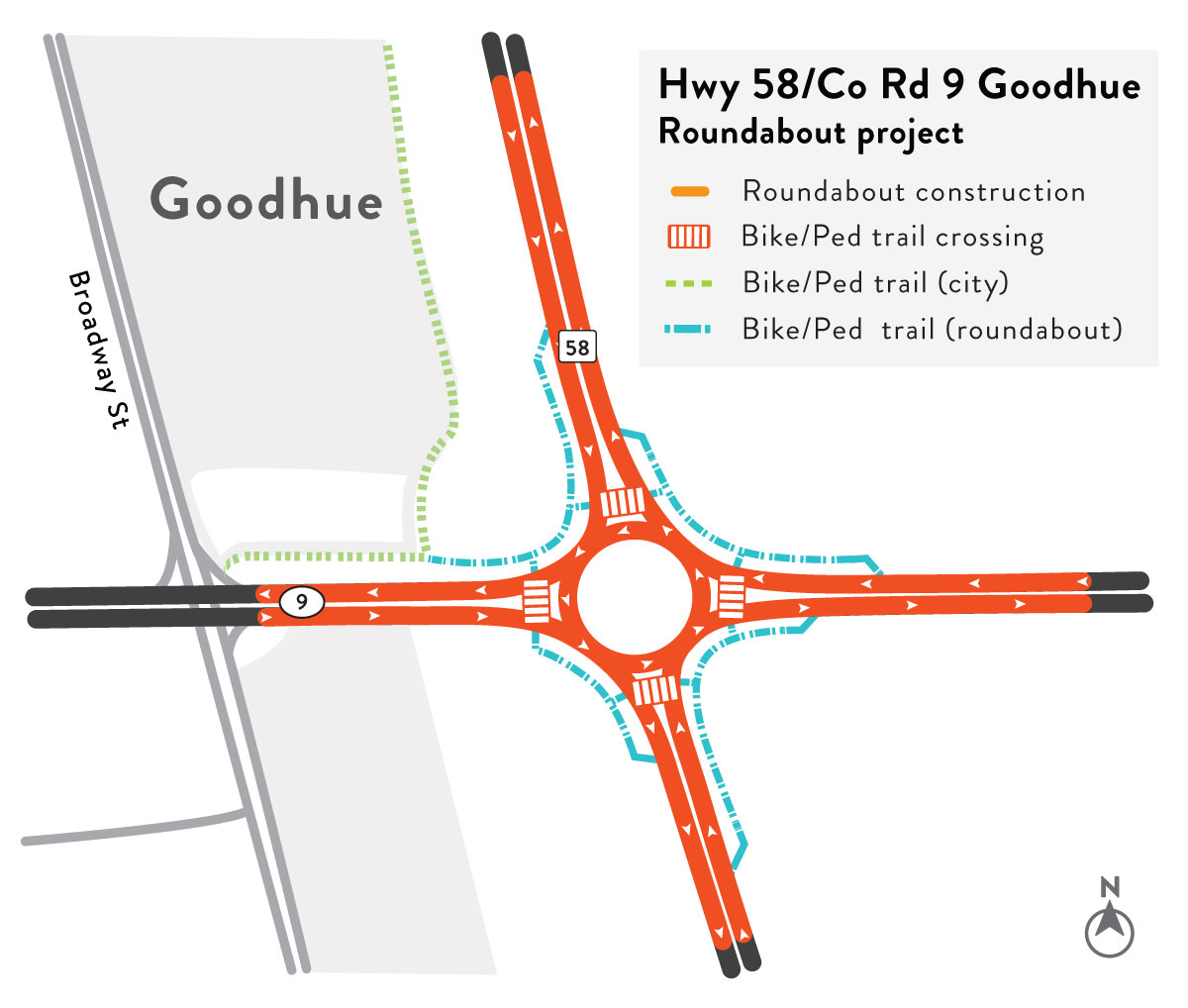 Construction of a roundabout at Hwy 58 and Goodhue Co. Rd. 9 is scheduled for 2024 in Goodhue. Work also includes improving pedestrian and bicyclist paths through the intersection and extending large culverts under Co. Rd. 9.
Benefits of a roundabout
Significantly reduce the risk of serious and fatal crashes
Allows motorists to get through the intersection more safely and in less time
Handle more traffic with less delay than most stop signs or traffic signals
Slow traffic down to make entering and exiting the area easier for all users
Learn more about roundabouts and how to navigate them.