Traffic impacts
Highway repair work will take place later this summer.
About this project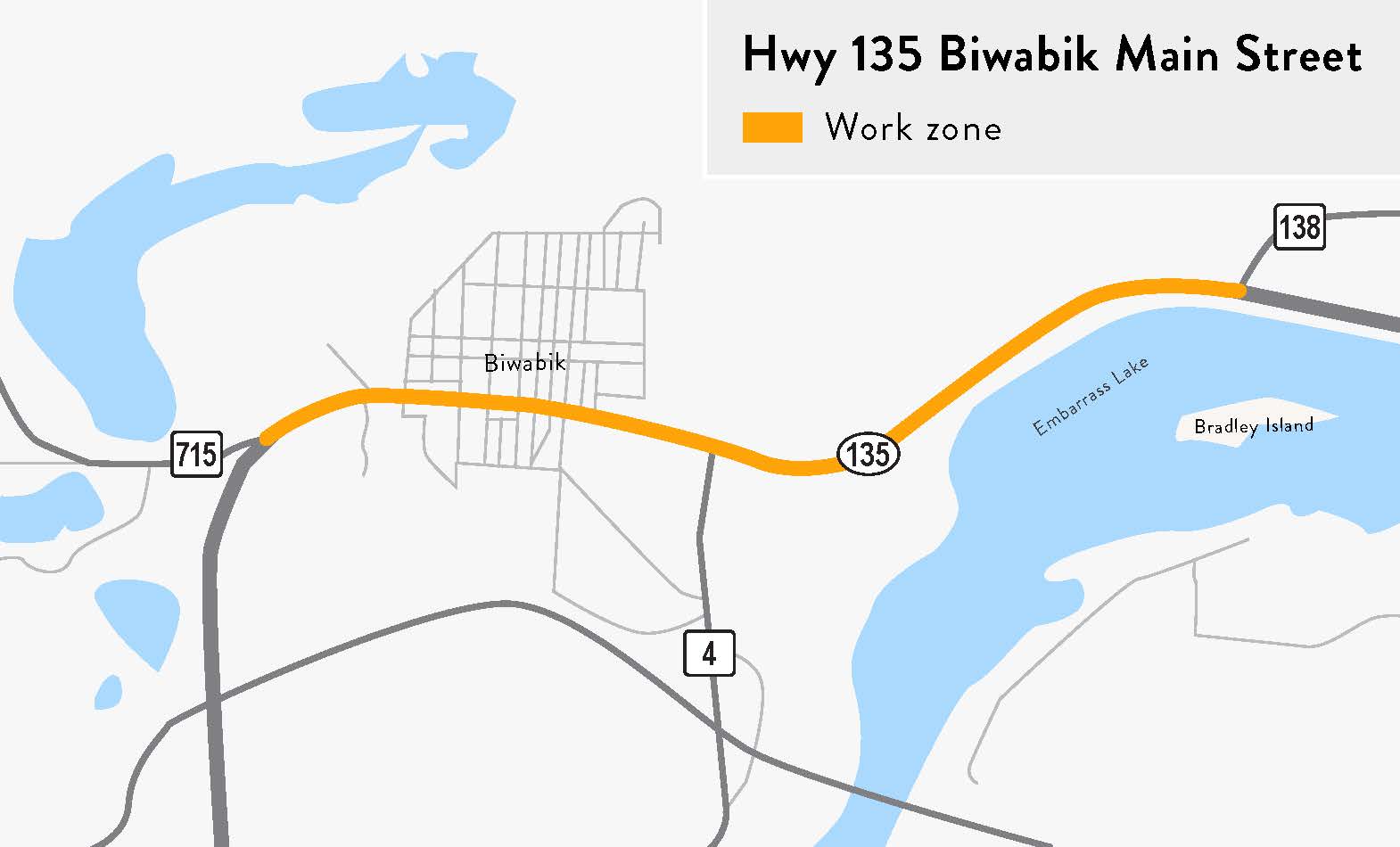 Summary of work
Highway reconstruction including:
New pavement
Curb and gutter
Sidewalk
City water main replacement
Storm sewer replacement
Sanitary sewer replacement
Work Schedule
2020 Construction – May to September, all work except from 1st Avenue to 6th Avenue
2021 Construction – May to October, remaining work between 1st Avenue to 6th Avenue
Complete Streets
MnDOT's Complete Streets philosophy is being used to better accommodate all users of the corridor. As a part of the philosophy, highway lane and parking widths will be narrowed for traffic calming purposes and to make additional space available for other uses.