Ramp facts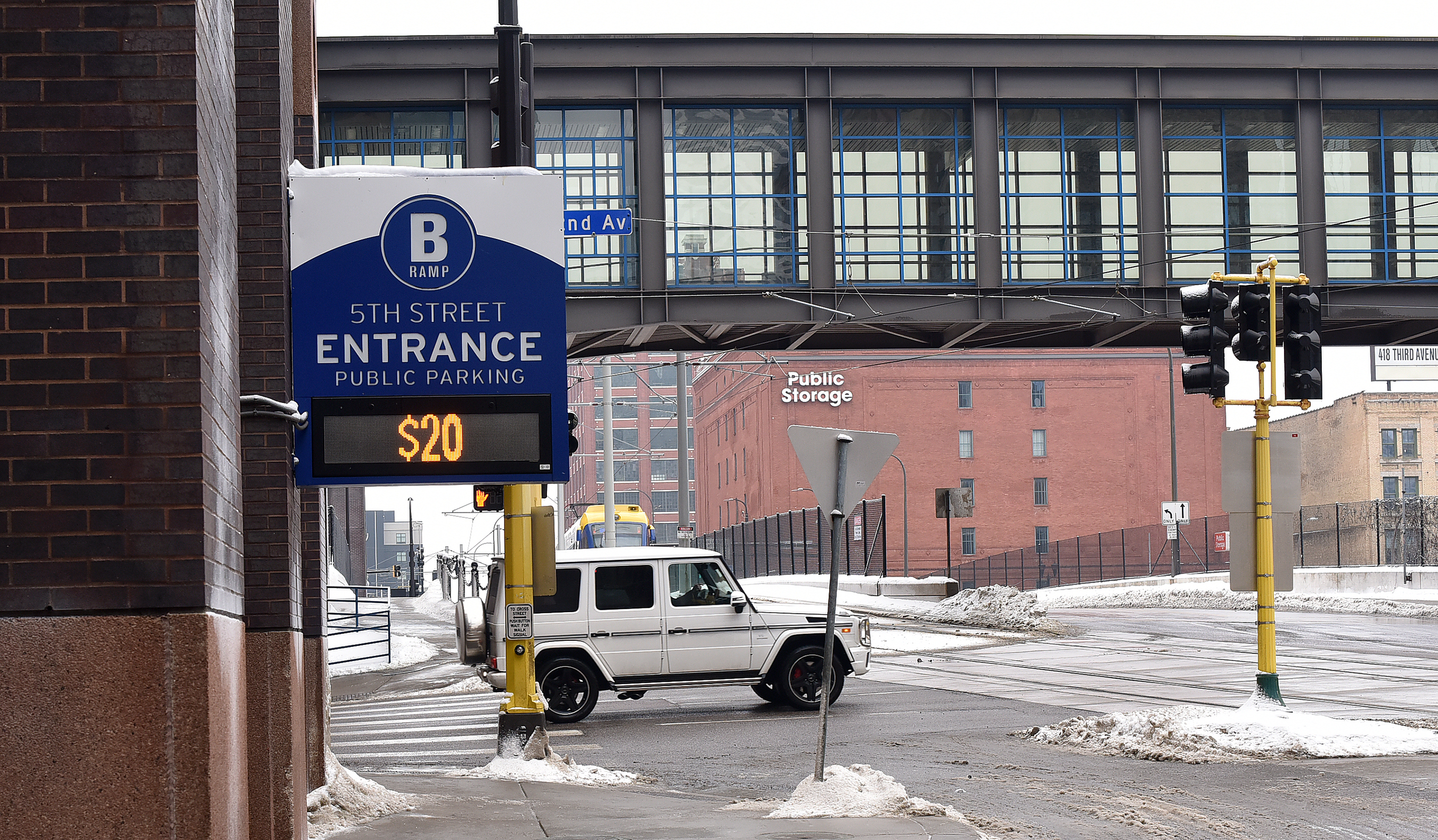 Ramp A has 3,518 stalls. Ramp B has 1,612 and Ramp C has 1,473. Combined, they have the largest parking capacity in downtown Minneapolis.
The ramps were built from 1989 to 1992. Learn more about the ramps' history.
In 2010, MnDOT made improvements to the ramps, mainly in response to the development of Target Field by the Minnesota Twins baseball team and light rail train. Among the improvements were:

Street-level entrances
A skyway connecting Ramp B to Target Field
Enhanced signage to help game-day visitors, amenities for transit and bike users
Automated parking revenue collection equipment.

Ramp amenities include:

Electric vehicle charging stations
Bicyclists' showers and lockers
Bikeshare services
Proximity to Jefferson and Greyhound buslines, MegaBus, Light Rail and North Star Commuter Rail.

A community solar garden project was constructed on the top of Ramp A in 2019. Learn more about the solar garden.
The Minneapolis Skyway System is connected to the ABC Ramps, providing connectivity throughout downtown Minneapolis. 
The ramps are monitored with surveillance equipment and patrolled by security personnel.
MnDOT is the largest landowner in the Twin Cities.
The ramps contract with Metro Transit for use of its transit facilities.